Rehabilitation
Peninsula Private Hospital is proud to offer both inpatient and outpatient rehabilitation programs in our modern, spacious purpose built rehabilitation gym.
Rehabilitation is aimed at improving and restoring your functional ability and quality of life. This may be following surgery, illness, accident or from chronic disease.
A multi-disciplinary team of medical specialists, allied health and nursing staff provide expert care to support achievement of patient goals.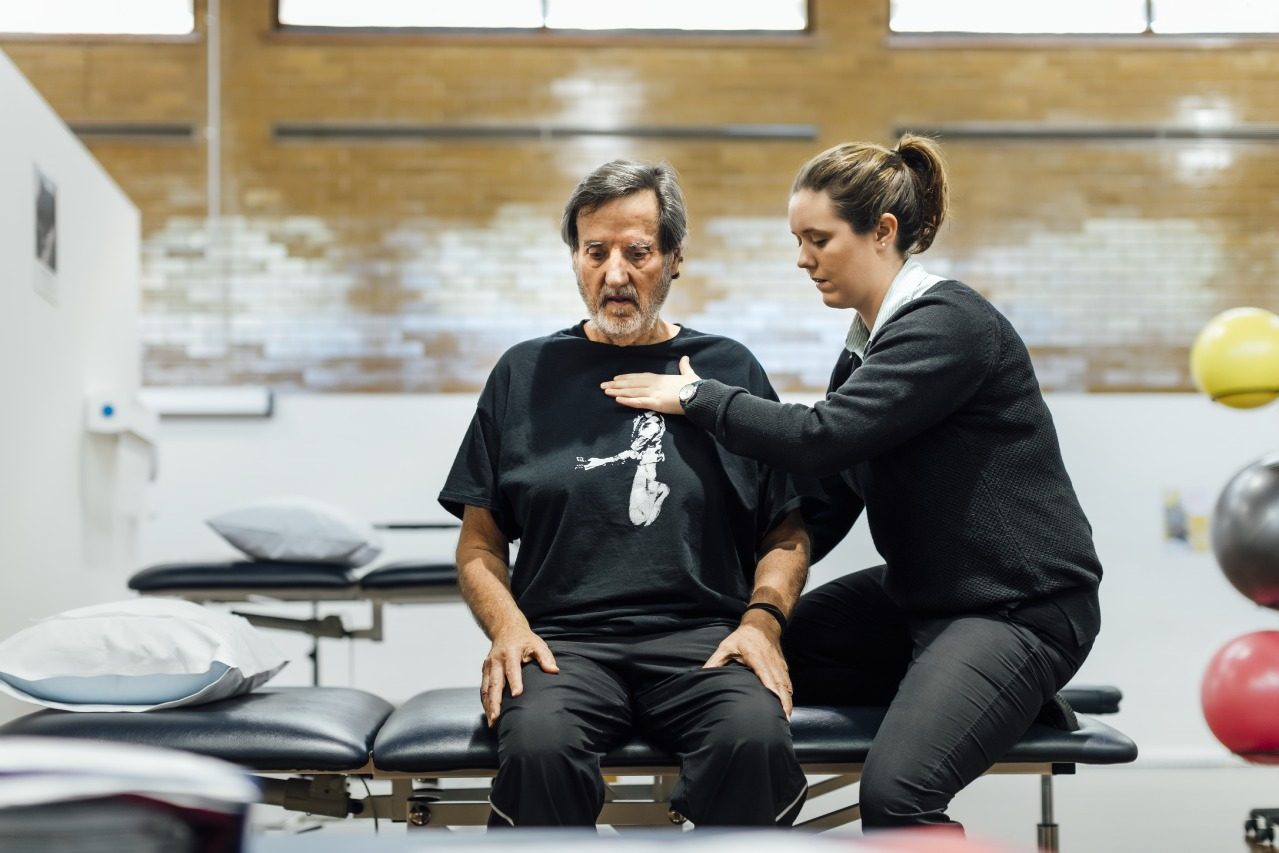 Rehabilitation Programs include;
Amputee
Cardiac disease
Reconditioning
Falls and balance disturbance
Orthopaedic/musculoskeletal conditions
Respiratory disease
Stroke and neurological disorders
The Rehabilitation team:
Dr David Eckerman is our accredited specialist within the rehabilitation ward at Peninsula Private Hospital.
Therapy available;
Dietician
Exercise physiology
Occupational therapy
Physiotherapy
Rehabilitation physician
Speech therapy
Outpatient Programs:
For most people, returning home to the place and people they love is the strongest motivator and most easily identified goal for their rehabilitation program.
By aligning our health care service within this framework, we have found our patients goal achievements and program successes naturally follow, at Peninsula Private Hospital we work to help patients achieve their goals and have a range of outpatient programs suitable to all needs running through the week.
Peninsula Private Hospital offers 3 x outpatient programs.
Fit For Life Program (suitable for a range of individuals/people to improve overall health and fitness)
Visiting Hours:
Every day 14:30-20:00 hours
Contact:
To enrol in a day program simply contact your general practitioner and request that they send your letter of referral via fax to 07 3883 9344.
Would you like more information around our groups? Please contact 07 3883 9456 to speak to one of our Allied Health team members or Click here to get in touch with us.
Referrals and Appointments:
To enroll in a day program simply contact your GP or Specialist and request that they send your letter of referral via fax to 07 3883 9433.